Application Process
After submission of your university application, you will be required to submit your high school transcripts, your ACT/SAT test scores and an application fee before being considered for academic review.
Register for one of the audition dates below.
Audition Information
2023-2024 Audition and Open House Dates (In-Person)
The audition is designed to give our faculty members a comprehensive view of your technical and creative abilities and help them learn about your background and interests in the dance field. There are two in-person audition options available.
Saturday, October 14, 2023 – Audition & Open House (UIUC Campus) 9am – 9pm
-Audition 9am-12:15pm
-Open House 12:15pm-9pm
-Complimentary lunch at Illinois Street Residence Hall & dorm tour
-Krannert Center for the Performing Arts tour
-Complimentary tickets for our October Dance Concert
-Informational Q & A with our faculty and current students.
Register
If you are looking for lodging for the Open House and Audition, there have been a block of rooms reserved for the Department of Dance at the Hampton Inn, 1200 W University Ave, Urbana. Please follow this link in order to reserve your room Dept of Dance U of I (hilton.com)
Saturday January 20, 2024 – Audition in Chicago (Visceral Dance Center) 1:30-5pm
Register
The audition consists of:
Technique portion with various styles and forms, including ballet, modern, African dance and improvisation.
Solo composition showing a piece you have choreographed. The solo, no more than three minutes long, should be designed to demonstrate your creativity and show your abilities as a performer. We are not interested in seeing technical tricks as much as seeing your individuality and sense of self in your performance. The solo can be performed in silence or with music.
Interview with faculty.
Notification of Results
Early Action Deadline: November 1, 2023
Early Action Notification: January 26, 2024
Regular Admission Deadline: January 5, 2024
Admission Notification: March 2024
---
Financial Aid
If you audition before March, you will automatically be considered for a Talented Student Tuition Award. March applicants may be eligible also if funds are still available. These awards are granted to auditioning students who demonstrate an unusually high level of talent and potential, and they cover four years of study in our program, provided the recipient remains a student in good standing. These awards are applied directly toward your tuition bill and cannot be applied toward fees or charges for room and board. Other awards, scholarships, grants, and loans are available, and employment opportunities through the Federal Work-Study Program and on and off campus can help you fund your education. Get more information from the Office of Student Financial Aid.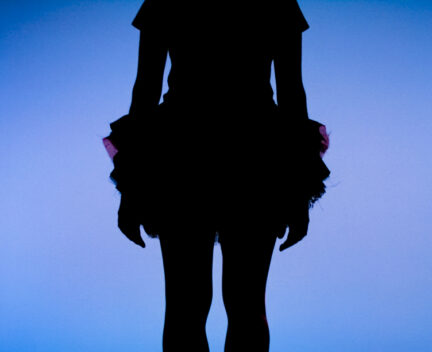 Transfer Applications
Transfer students are welcome to apply. The audition process is the same as the one for entering freshmen. The length of study for transfer students is determined on an individual basis and depends on technical level, rate of technical and creative development, and number of transferable courses.
Online Video Auditions
Online Auditions (if you cannot attend in-person)
We highly recommend attending your audition in-person if possible. If you cannot make it to a live audition, you may submit your online auditions following these instructions. Please submit by February 11, 2024.