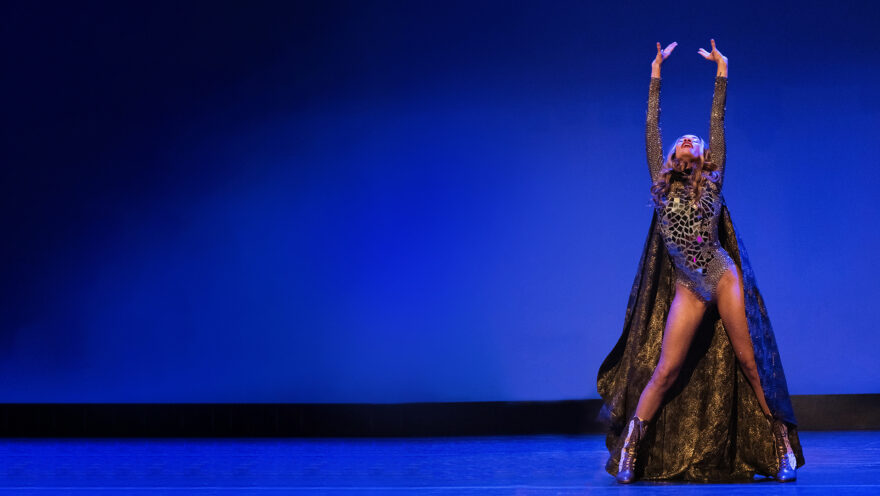 August 14, 2023
"The Dance at Illinois 23-24 season reflects a commitment to honor potent expressions of the past, contemporary new waves of choreographic research, the budding "feet on the pulse" fresh utterances of exceptional young choreographers, and the power of collaboration," Sara Hook, Professor and Head of the Department of Dance, said. "This aesthetic array points to diverse, radical inclusivity, creating collective experiences that have the potential to strengthen and expand our definitions of community."
October Dance (Oct 12-14) will feature the classic 1936 Martha Graham work Steps in the Street, an expressive evocation of power and collective resistance. Graham presented the work as a response to the menace of fascism in 1930's Europe.  October Dance will also feature premieres by Professor Cynthia Oliver, new Assistant Professor Alexandra Barbier, Assistant Head Anna Sapozhnikov, and undergraduate Nawal Assougdam.
February Dance (Feb 1-3) will feature works by Assistant Media Coordinator Elliot Reza Emadian in collaboration with dramaturg and Associate Teaching Professor Betsy Brandt, a new work by undergraduate choreographer Jaymes Crowder-Acres, and thesis projects by MFA candidates Sojung Lim and Anna Peretz Rogovoy.
The Dance at Illinois season concludes with StudioDance (Feb 29-Mar 2). Professor Tere O'Connor will reimagine his 2012 work Poem for this performance. Guest artist Alfonso Cervera and Associate Professor Paige Cunningham Caldarella will be performing a co-choreographed duet, and third year MFA candidates Joe Bowie and Adanya Gilmore will present their thesis works.
Tickets for October Dance go on sale August 9; February Dance and StudioDance tickets will be available November 15. Visit KrannertCenter.com for complete information on these Dance at Illinois performances and to purchase tickets.