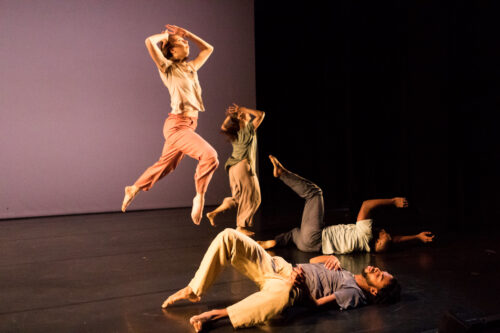 Requirements
Requiring 158 overall University credits, this degree is for highly motivated and focused students with an interest in how the body moves with in-depth Kinesiology courses in human movement, bioenergetics, biomechanics, motor development and more. Degree Requirements
Additional opportunities include the option of K-12 Teaching Licensure/Certification in Physical Education with an Endorsement in Dance, allowing you to teach dance in the public schools. Attaining the certification will include an extra semester of study as well as a semester devoted to the Student Teacher Placement/Experience.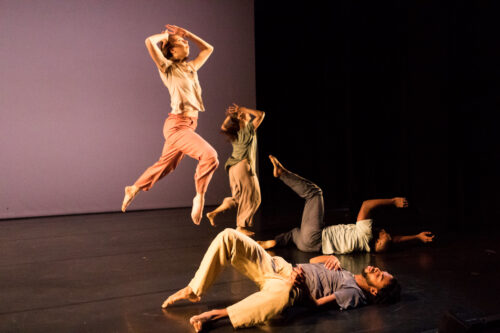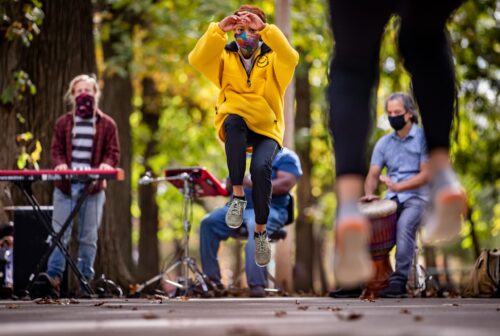 extra information on building your dance career
Further build out your career with Yoga Certification, which allows you teach in yoga and dance studios across the world.
Create a senior thesis project as a synthesis of the studies within dance and Kinesiology under the mentorship of a dance and kinesiology faculty members, and present your research to the entire community.
Joint degrees in dance and kinesiology prepare you to pursue further graduate study and/or careers in dance education, occupational therapy, physical therapy, nutrition and injury prevention/care, athletic training, somatics and physiology.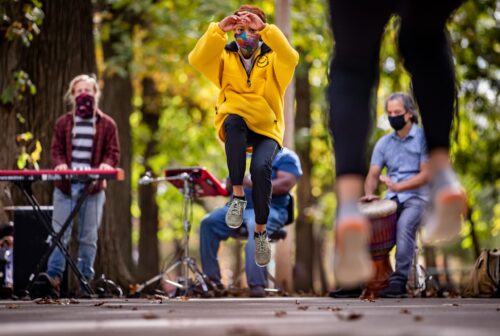 Sample Schedule