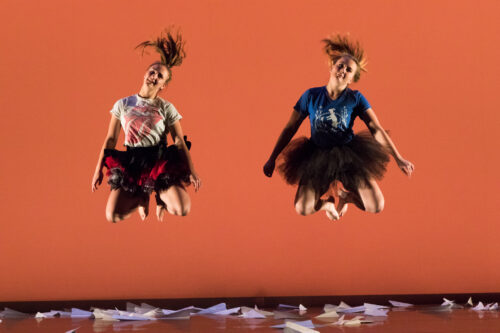 BFA info
Requiring 77-80 credit hours in dance, this program features in-depth interactions that will prepare you to enter the professional world of dance through in-depth interactions with major artists in the field, collaborative experiences within a diverse and interdisciplinary curriculum, and individualized mentoring with our faculty.
When you graduate from this program, you will be prepared to lead the field of dance as a visionary, advocate, performer, choreographer and/or teacher. Learn more about program.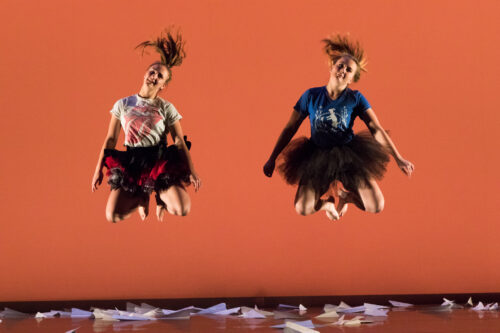 Curriculum
Activate
Dance intensively in daily technique courses that include a global spectrum of dance aesthetics and dance forms such as African- Caribbean, Ballet, Contemporary, Hip-hop, House, Jazz, Modern, Tap, Umfundalai and Vogue in light-filled studios with live musicians.  Perform in world class theaters in one of our five annual seasons at the Krannert Center for the Performing Arts, or activate your personal style in campus musicals, or site-specific happenings. First-year students kick off the year with a performance in a mainstage theater!
Delve
Learn how to care for your body through mindfulness practices, and build a sustainable  dance career through career preparation courses and  programs such as Yoga Certification or a Musical Theatre Minor.
Launch
Launch
Interact with our vast network of artists to create possibilities for your future. Synthesize your studies as you produce your own work in a senior thesis concert. Create, write, watch, travel, discuss, and perform as you further define who you are as an artist and where you will take your vision.
Sample Schedule