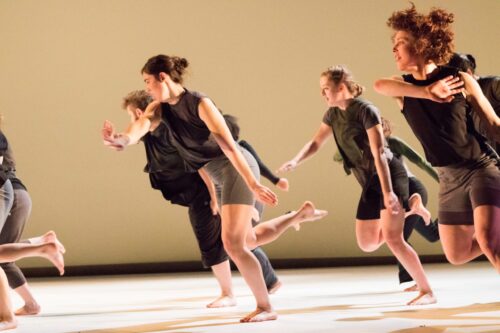 Teaching Assistantships
Teaching Assistants teach at the university level for three years, a necessary prerequisite for academic teaching positions, and receive one-on-one mentoring of their teaching practices.
Teaching assistantships are awarded as either 25% or 33% time appointments. Responsibilities range from teaching one – two courses each semester. A Teaching Assistantship of 25% or more provides a tuition waiver for your graduate studies.
Prospective students who have had prior teaching experience may apply for a teaching assistantship by completing the appropriate section of the online graduate assistantship application.
A letter of recommendation from a dance professional who has observed the applicant's teaching is required with the application.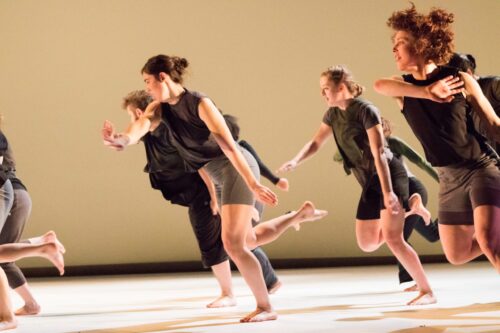 Financial Assistance
Teaching Assistantships: All students awarded an assistantship must attempt to qualify for the Federal Work-Study Program by filing the Free Application for Federal Student Aid (FAFSA).
Fellowships and Grants: The Graduate College maintains resources on fellowships such as the Creative and Performing Arts Fellowship and the Graduate College Fellowship for Underrepresented Students, as well as scholarships, grants, loan programs, and awards. Information about current salaries for graduate assistants and taxation of tuition waivers is available from Academic Human Resources.
The Fine and Applied Arts Community of Scholars: (FAA COS) Campus Visit Program introduces prospective FAA graduate students from populations underrepresented in graduate education to the college and community. The FAA COS campus visit will allow you to learn about the opportunities available to you as a graduate student at Illinois through face-to-face meetings with faculty, administrators, and current graduate students. You will also have the opportunity to complete your audition and/or interview for your degree program during your visit (if applicable to your program of study). The FAA COS visit offers you an opportunity to become acquainted with the broader campus and will introduce you to the diverse academic, cultural, and social environment at Illinois.
For more information about the campus program that FAA COS is modeled after, please see the Graduate College COS program. Please contact dance@illinois.edu if you have any questions. We are looking forward to having you visit our campus.