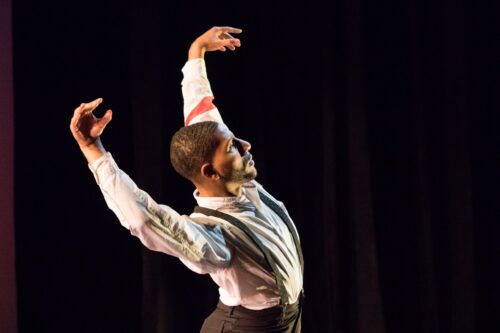 Admission Requirements
Applications are submitted to the Graduate College. The application deadline for the 2024–2025 academic year is December 1, 2023. Late applications will not be considered. Select students will be invited to audition after evaluation of their submitted materials. Attendance at the MFA audition session (VIRTUAL), scheduled for January 31-February 1, 2024, is required to be eligible for admittance to the program.
An undergraduate degree in dance is preferred, but we do accept students with undergraduate degrees in other subjects. Depending on their backgrounds and skills, students may be expected to complete other dance requirements during their MFA studies.
Demonstrated choreographic ability, creative and intellectual curiosity, and an appetite for discovery.
A minimum grade point average of 3.0 on a 4-point scale, computed from the last 60 hours of undergraduate work and any graduate work completed. International students must take the TOEFL. Minimum requirements are available from the Graduate College. The GRE is not required.
International applicants must satisfy the full status admissions requirement for the TOEFL.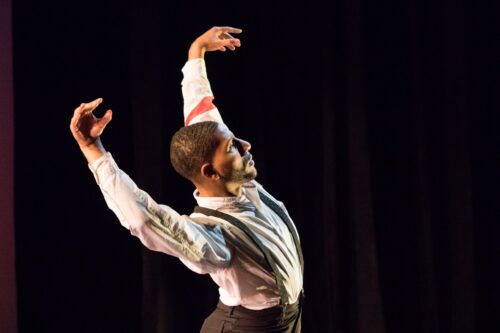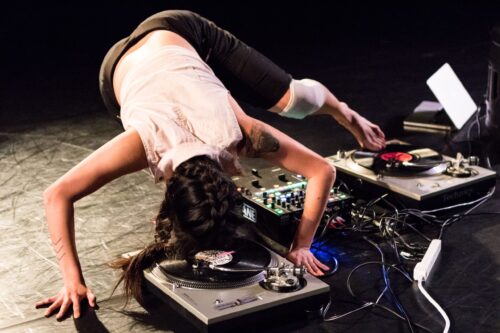 Application Procedures
*Please note that you should be submitting your own choreography. If you are performing in the work, please indicate how the Committee should identify you in the comments section. No excerpts or choreography reels. Only submit full choreographic works.  These video selections will be used for pre screening to identify students who will be invited to audition and who may be eligible for an audition travel grant. If you are accepted into the program, you will be required to attempt to qualify for Federal Work Study by completing the Free Application for Federal Student Aid (FASFA).
MFA Checklist
**Please complete the checklist in the order in which they appear. Your application will not be considered until all steps have been completed.**
*Submit a graduate application online at https://grad.illinois.edu/admissions/apply. In addition to Personal Information, Contact Information, and Application Information, this will require the following:
Resumé including educational history, choreographic work, scholarships/grants (required), performance history, teaching history, additional skills (optional)
Artistic Statement clarifying choreographic goals and how you would use the Department and the University at large to develop your artistic mission.
Unofficial transcripts from every college/university ever attended, regardless of whether a degree was awarded or not
3 electronic letters of recommendation – if applying for a teaching assistantship, please have one recommender speak to these attributes
Nonrefundable application fee
PLEASE NOTE: International applicants have additional requirements, please refer to your country of origin at http://www.grad.illinois.edu/admissions/countries
*Send your official transcripts to:
University of Illinois
The Department of Dance, Attention: Graduate Admissions
907 ½  W. Nevada, Urbana, IL 61801