Miki Orihara
Miki Orihara is best known for her Bessie Award winning career with the Martha Graham Dance Company. She has performed on Broadway, Elisa Monte, SITI Company, PierGroupDance, Lotuslotus and in productions by Twyla Tharp, Anne Bogart and Robert Wilson. Orihara has presented her works internationally and nationally and is a sought-after teacher and coach working with the Kirov Ballet, New York City Ballet, Japan's New National Theater Ballet School, the Ailey School, New York University, The Hartt School, L'ete de la Danse (Paris).  Orihara is the Dance Director for the Martha Graham Dance Technique DVD series and Movement supervisor for The Beautiful Lady directed by Anne Bogart in 2023. With Stephen Pier, she created few dance films including  "Conversations" and "Ceci C'est Pas Un Jouet (this is not a toy)" filmed by Gene Gort. The Noguchi Project with Adam Lenz received a residency grant from Robert Wilson's Watermill Center, NY. It is in process of creating a work reflecting on Noguchi's "Bell Child".  Orihara presented "A Japanese Dancer in America" at The National Arts Club and performances of "Peace is…" at the United Nations as part of the Permanent Mission of Japan, and her solo concert series "RESONANCE I, II, & III" re-introducing the connection between Japanese and American modern dance pioneers and her mentor, YURIKO. She was a guest artist for "Dance Archives in Japan 2023" in Tokyo. She directed and curated the benefit concerts, "Dancing for JAPAN" in 2014 & 2017, and the NuVu Festival in NYC for which she was awarded CUNY Dance Initiative Residencies at LaGuardia Community College(2015-17) and tour grants from the Japan Foundation. Orihara is currently a member of the "Dance On Ensemble", Berlin, and faculty at The Hartt School, University of Hartford and Martha Graham.  Miki Orihara will be setting Graham's Steps in the Street on our students for October Dance, October 12-14, 2023.
Elizabeth Auclaire
Elizabeth Auclair was a principal dancer with the Martha Graham Dance Company, with whom she danced for over 16 years, performing many of Ms. Grahams' seminal roles. She has performed with numerous other choreographers and companies in NY and overseas, including, the Alvin Ailey American Dance Theater, Pearl Lang Dance Company, Jean Erdman Dance Theater, Pascal Rioult Dance Theater, City Contemporary Dance Company (Hong Kong), and Labyrinth Dance Theater. Her dance film credits include, Rhythm of Destiny (1991 Hong Kong), and The Dark Angel (2001 New York, S. Spielvogel).

Ms. Auclair has taught Graham technique, repertoire and master classes at numerous universities and dance institutions internationally and in the U.S. since 1994. She frequently acts as Regisseur, staging the ballets of Martha Graham for professional companies, universities,  and dance academies, including, National Ballet of Portugal, Ballet am Rhein (Dusseldorf), Teatro Municipal do Rio de Janeiro, the Dutch National Ballet, University of Georgia- Athens, University of Nevada-Reno, Hofstra University, University of North Carolina, University of the Arts (Philadelphia), Slippery Rock University (PA), the Boston Conservatory, and Kobe College (Japan), where she also held a 3 year post as Visiting Guest Professor.

Ms. Auclair has served as Associate Director for Graham II, and Rehearsal Director for the Martha Graham Dance Company, Pearl Lang Dance Theater, 360 Dance, and Labyrinth Dance Theater. She was a founding member of 13 Carat Productions, producing, directing and performing in a variety of dance, theatrical, and film productions.

She remains on the faculty of the Martha Graham School and provides mentoring and coaching to students, emerging choreographers and professional dancers. Elizabeth is also a certified Gyrotonic instructor and Holistic Health Counselor. She is delighted to be working with the students and faculty at U of Il Champaign.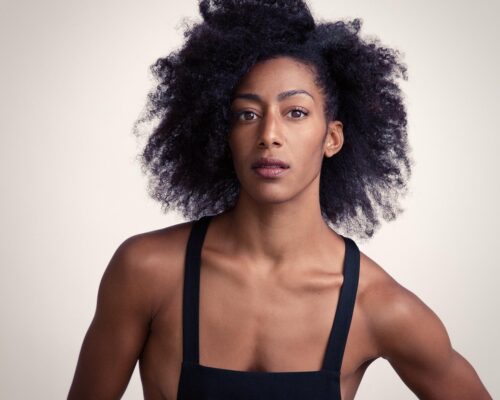 Rena Butler
Rena Butler hails from Chicago, IL. She began her studies at The Chicago Academy for the Arts, studied overseas at Taipei National University of the Arts in Taiwan, and received her BFA from SUNY Purchase Conservatory of Dance. Rena danced with companies including Hubbard Street Dance Chicago, AIM by Kyle Abraham, Bill T. Jones/Arnie Zane Company, David Dorfman Dance, The Kevin Wynn Collection, Pasos Con Sabor Salsa Dance Company, and Gibney Company.  She is a recipient of the prestigious 2019 Princess Grace Foundation Award for Choreography and created works for National Ballet of Canada, Hubbard Street Dance Chicago, San Francisco Opera's Orpheus and Euridice, Norrdans in Sweden, Charlotte Ballet, The Lyric Opera of Chicago, The New Orleans Museum of Modern Art, a film portrait for Third Coast Percussion x Devonté Hynes/Blood Orange, Oregon Ballet Theater, The Juilliard School, Oklahoma City Ballet, TEDxChicago Virtual Salon 3.0: Design Your Life, and more. She has been spotlighted in Dance Magazine's On The Rise feature in 2013, and the featured cover story for Dance Magazine's November 2021 issue.  Butler served on the Consortium for Chicago Dancemakers Forum and currently serves on Dancewave's Artistic Advisory Council in NYC.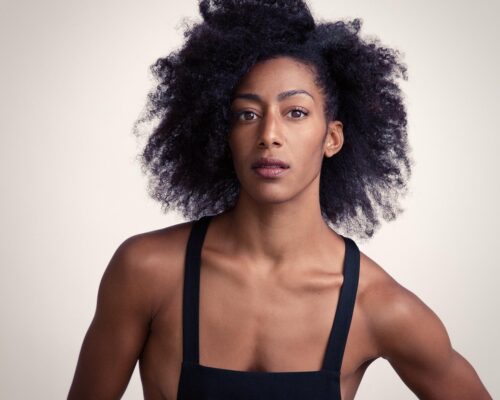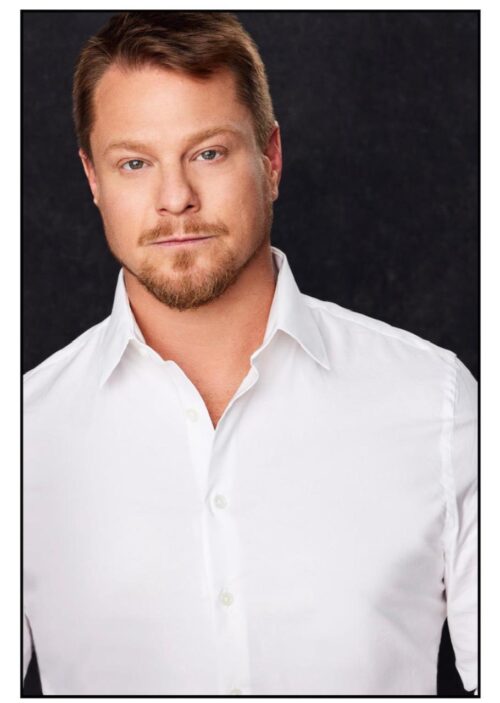 Christopher Gliege
Christopher Gliege (BFA '06) is a versatile artist, encompassing roles as an actor, creator, director, and educator. He is a member of the inaugural MFA class from ArtHaus Berlin, which is affiliated with both Columbia College Chicago and the London International School of the Performing Arts—a program led by Thomas Prattki. His educational journey has uniquely equipped him to bridge the realms of classical acting training, which he received at UIUC, and his master's in European movement, rooted in Lecoq training. When describing his teaching approach, Christopher emphasizes its ensemble-based nature, where students are encouraged to honor and express their individual truths within their own bodies. Together, they collectively explore the intricate dynamics of artistic creation—a philosophy that harmonizes seamlessly with Krannert's commitment to fostering creative exploration. His notable performances include various productions, such as "THE WIZARDS" at the Goodman Theatre, "DINNER DANCE" at the MCA, "THE STACY PLAYS" at the Nuyorican Poets Cafe, "MOTHERS AND SONS" at the Beverly Arts Center, and "THE CONFIDENCE MAN" with The Woodshed Collective Off-Broadway. Christopher's talents have also been showcased in groundbreaking series like "BRUJOS" on OpenTv and on television screens as Carl "Ginger" Hearnes in Chicago PD (NBC Universal). In addition to his stage and screen credits, Christopher has participated in new play development with renowned institutions such as ArsNova, Primary Stages, and Columbia University. His artistic journey has even taken him to the streets of Berlin and NYC, where he has made contributions to the world of performance art. Christopher's artistic endeavors have recently included a new work titled "Table For Two" at the National Women's Theatre Festival, which he devised and performed in collaboration with his artistic partner Flora Bare. He has also been engaged in research and artistic community development, reflecting his commitment to advancing the arts. He is a member of SAG-AFTRA and continues to perform and develop his one-man show entitled "GAYHAMLET: A Tale Told by an Idiot."
Christopher's residency builds upon his longstanding connection with Dance at Illinois students, where he has repeatedly enriched the artistic and educational community. Christopher's commitment to the college of FAA is evident through his previous engagements, where he led masterclasses for sophomore and junior actors in both 2021 and 2022 and subsequently leading to a guest artist residency with the Theatre Department in the Spring of 2023 where he worked with freshman and MFA students. His dedication to our community of artists is evident as he once again collaborates, this time with the junior and senior dance cohorts, in a deep exploratory-focused residency scheduled for October 2023.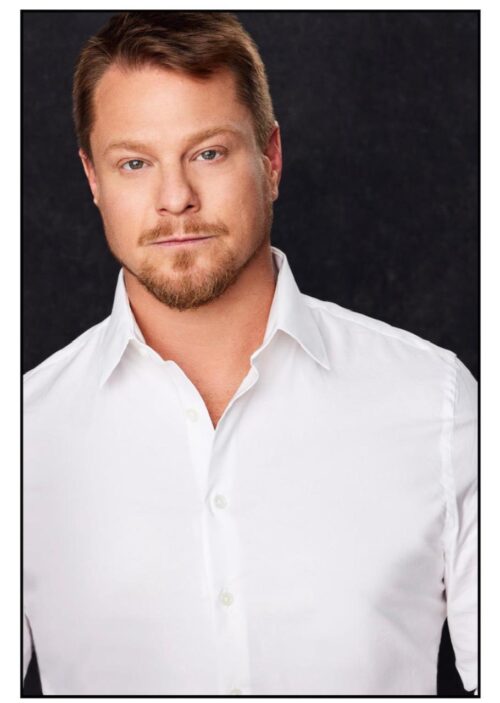 Alyssa Epstein
Alyssa Epstein (BFA '03) is thrilled and honored to join the Verdon/Fosse Legacy as one of the first proteges. In her role, Alyssa assists in recreating, archiving, and teaching the work of Mr. Fosse to the next generation of dancers. She spent 14 years kicking up her heels as a World-Famous Radio City Rockette. Alyssa has been seen dancing on the Macy's Thanksgiving Day Parade, The Today Show, Good Morning America, Live with Kelly and Michael, America's Got Talent and many more. Favorite regional musical theater credits include 42nd St, Showboat, and Crazy For You.  Alyssa is currently working with American Dance Machine for the 21st Century on their latest project debuting later this year. She is also a graduate student working her way towards her Master's degree in Performance Psychology. Her favorite role to date is 5-year Breast Cancer Survivor. Alyssa works with many charitable organizations around the country spreading hope to those that need it most.