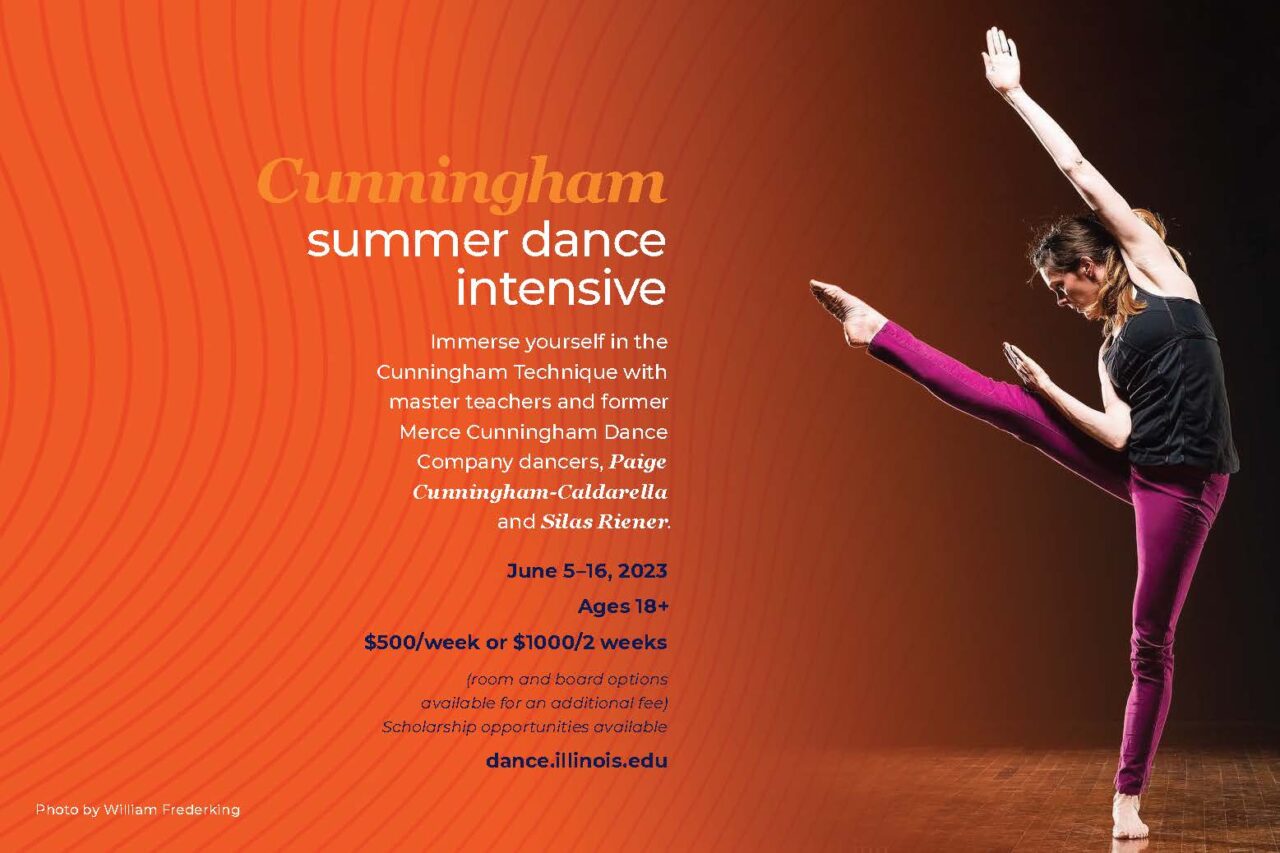 Bios
Paige Cunningham-Caldarella is a dance educator, choreographer, performer, and Associate Professor of Dance at the University of Illinois, Urbana-Champaign. As a faculty member at Columbia College Chicago from 2007-2022, she taught modern and contemporary dance techniques, ballet, dance pedagogy, and performance-based classes and served as the Associate Chair. Cunningham-Caldarella received a Chicago Dancemakers Forum grant, DCASE Individual Artist grants, and a Teaching Excellence Award from Columbia College. She performed with the Merce Cunningham Dance Company, touring nationally and internationally, and has worked with The Seldoms, Colleen Halloran Performance Group, Darrell Jones, Timothy Buckley, and Onye Ozuzu. She holds a B.F.A. from the Juilliard School and an M.F.A. from the University of Illinois, Urbana-Champaign.
Silas Rieneris a graduate of Princeton University and NYU's Tisch School of the Arts, and was a member of the Merce Cunningham Dance Company from 2007-2012. He has led choreographic workshops and interventions throughout the country around Cunningham's use of chance procedures, indeterminacy, and experiments with emerging technology.  As a dancer he has performed with Chantal Yzermans, Takehiro Ueyama, Christopher Williams, Joanna Kotze, Jonah Bokaer, Rebecca Lazier, Tere O'Connor, Wally Cardona, and Kota Yamazaki. He has been creating dance work with Rashaun Mitchell since 2009, their work together has been seen at BAM, REDCAT, MoMa PS1, The Walker Art Center, On The Boards, The MCA Chicago, ICA Boston, SFMOMA, Madison Square Park, The Joyce Theater, and Museo JUMEX. His solo work and lecture performances have been curated at EMPAC, The Chocolate Factory, LMCC's River to River Festival, and Danspace Project.  His ongoing collaboration with artist Martha Friedman has resulted in works seen at Andrea Rosen Gallery 2, The Henry Museum, Locust Projects Miami, and Jessica Silverman Gallery.
Anna Peretz Rogovoy, choreographer and performer, is an MFA candidate in the Department of Dance at the University of Illinois Urbana-Champaign. Prior to moving to the Midwest in pursuit of this degree, Anna spent almost ten years dancing and choreographing in New York City. Her dances, called "choreography for movement purists" by The Dance Enthusiast, were presented at NYC venues including The Flea Theater, the 92nd St Y, JACK, University Settlement, HERE Arts Center, Triskelion Arts, and Eden's Expressway, among others. While in NYC, Anna studied at the Merce Cunningham Trust and performed in Cunningham works including Trails, TV Rerun, and Inlets 2. At UIUC, Anna's work has been shown at the Krannert Center for Performing Arts and the Virginia Theatre, and she has performed in new dances by Tere O'Connor, Sara Hook, Sarah Marks Mininsohn, Rebecca Nettl-Fiol, and Rachel Rizzuto. Anna holds a BA in dance and literature from Bennington College and is a certified personal trainer with corrective exercise specialization.